Metamodel Visualization#
When evaluating meta models, it can be useful to determine their fit of the training data, graphically. OpenMDAO has a visualization package to view the training data and meta models generated from it. This page explains how to use view_mm in the command line.
The metamodel viewer allows a user the ability of reducing a high dimensional input space down to three dimensions to enable the user to determine the fit of a meta model to the given training data.
Running the Visualizer#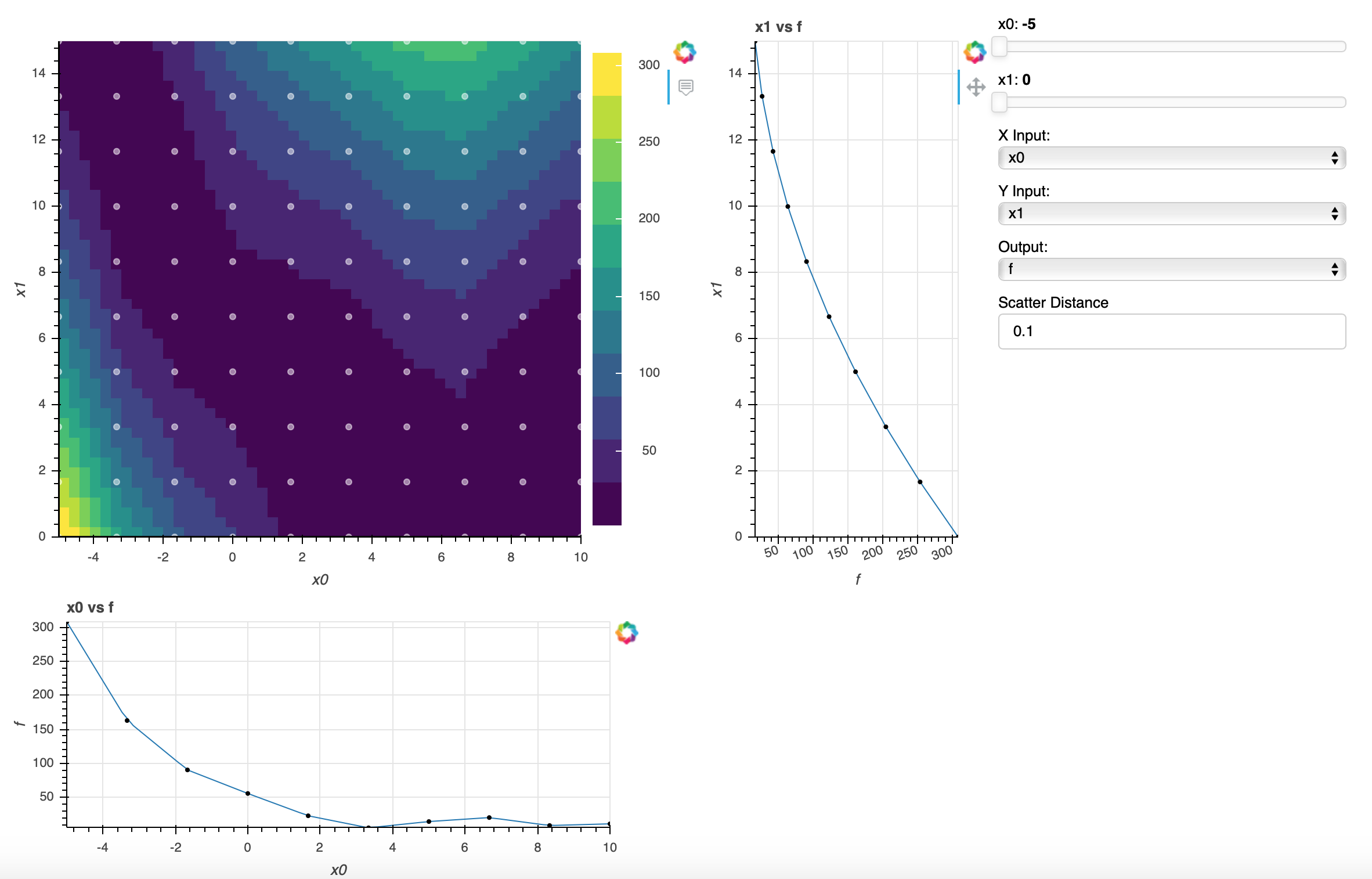 Note
This tool is accessible through the OpenMDAO command line tools which can be found om-command.
Running openmdao view_mm structured_meta_model_example.py will open the metamodel generated from the script in the browser and generate a metamodel viewer like the one below. The user can adjust sliders to make slices in the graph, change X and Y inputs, and change the scatter distance value to fine tune the distance a point can be from the model line.
To recreate the viewer above, copy the first script given below and paste it into a file named structured_meta_model_example.py. Next, run openmdao view_mm structured_meta_model_example.py in the command line.